Back from an unplanned summer hiatus, a bimonthly irreverent take on the market for Old Masters, essential events, and generally absurd artworld adjacent news.
HIGHLIGHTS
You don't need me to reproduce Leonardo's drawing of Head of a Bear (which yes, objectively, £ 8.86 million seems like a lot, but it is well within the original estimate of £ 8 – 12 million) or Frago's *rediscovered* A Reading Philosopher (c. 1768-70) which went to a French collector for 7.668.000 € from an estimate of 1.5 – 2.0 mill €. (It was painted around the same time as his Portraits de fantasie (which set a record at Bonhams in 2013 for £ 17 mill.)
So…instead, let's start off with this utter mystery:
Price realized: £ 47,880, Estimate: £ 1,000 – 1,500
Someone answer this for me.
From the collection of Dr. Otto Wittman (1911-2001), who was the former acting chief curator of the Getty. This bronze sculpture of Neptune with a Boulle base set a new auction record for the artist! While I could go on about Mannerist bronze sculptures in this this period, I'll cite this thirsty excerpt from Michel Anguier's lecture to the Académie in 1676, cited in Sotheby's catalogue:
"Neptune must be much stronger, prouder and bigger, his muscles giving the impression of a soft, flowing harmony, laid over cool, temperate flesh. His movement and his proud, rugged face, the abundant waves of his fair hair, his beard and eyebrows likewise, his ample drapery, undulating."
This thicc and undulating thirst trap sold for 1,525,000 €, Estimate: 300,000 – 500,000 €
Objectively, this is a great painting if this is your thing. The provenance is also quite interesting: it comes from the collection of Pieter de Smedt, Baron of the Russian Empire, Lord of Alphen and Rietveld (1753-1809). He acquired it just before he passed, and his collection was one of the most important private collections in Amsterdam. If you're feeling nerdy, here is the catalogue of his posthumous sale.
Price Realized: £ 3,502,500, Estimate: £ 700,000 – £ 1,000,000.
Artemisia is certainly getting her market moment between the show at the National Gallery that nobody got to see because of Covidia, the sheer fact that museums are buying up works by women artists to make up for inertia re: meaningful and systematic changes, and because obviously, her Venus and Cupid compositions are getting that magic Tilda Swinton dust. Whatever the reason, this painting went for £ 2,422,500 from an estimate of £ 600,000 – £ 1,200,000.
Two + people either believe something really strongly about this painting after van Dyck, or…I dunno.
Price realized: £ 862,000, Estimate: £ 6,000 – 8,000.
From a sale at Doyle's a couple months ago, this Russian icon features an inventory number from the State Tretyakov Gallery. Formerly in the collection of George R. Hann (1890-1979), a notable private collector of icons.
Price realized: $81,900, Estimate: $3,000 – $5,000.
Finally, a new artist record for Georges de la Tour with this Saint Andrew.
Price realized £ 4,287,500. Estimate: £4,000,000 – £6,000,000.
BARGAINS4U
Tired of taking cardboard coasters from bars? (Sorry to a certain neighborhood craft beer bar on Fulton whose name rhymes with Tops Chill). How about these Elizabethan sycamore roundels? While I am not endorsing the use of these as coasters by any means, they come in with a built-in drinking game, as the lot essay notes, "they were placed before each guest at the end of a banquet with the plain side upwards and were used for cheese or confections. After Grace they were reversed and each verse sung or recited by the guests in turn as roundelays to the accompaniment of a lute." I mean, I can't think of a better way to get lit off of mead.
Price realized: £ 37,800, Estimate: £ 5,000 – £ 7,000.
Sure, Dürer's famous Hare at the Albertina is not (and will never be) for sale, but for a smol sum of £ 1,25 million, you could have bought a pretty historic copy after the social media friendly sheet. Hans Hoffmann notably made several copies after Dürer and another version of his copy after Dürer's Harecan be found at the Getty.
Price realized: £ 1,25 mill, Estimate: £ 600,000-800,000.
Slipping in another nineteenth-century lot in here (as always) but pomanders as an object comes from the late-medieval period so maybe I get a pass? The shape, in this orientation, reminds me of a peashooter for sure and at 882 €, still more affordable than having a bespoke perfume created for you, which according to this NYT article, could cost up to $30,000 to $50,000.
Price Realized: 882 €, Estimate: 1,500 – 2,000 €.
In an alternate life, I would be a Palm Beach reality TV star known for a cringeworthy catchline (options include: "you better beleaf I'm für real," and "I'm here to turnip the beet") and would own the entire set of Dodie Thayer designed lettuce ware, so, no surprise that these 18th century porcelain vessels appealed to me. The CUT actually did a round-up of affordable doppelgängers five years ago but you can still definitely get a budget version here.
Anddd, if you have too much emotional cabbage to be drawn to the selection above, consider everything in this image to the left, all from The Marianne L. Dreesmann-van der Spek Collection Sale on July 12, 2021. Still cheaper than a studio apt in a city in a *good school district* and while we as millennial can't afford homes, at least your 70-piece miniature silver table service comes in a home of its own.
Price realized: 226,800 €, Estimate: 40,000 – 60,000 €
Also, the Dutch silver windmill cup features the following rhyme which sounds like something written by Co-Star content creators: Wanneer 't Fortuin U Dient Sal U geen Vriend Onbreeken, Maaralst Fortuin Ukeerdt Dan Is U Vriend Geweeken' (When fortune serves you well not a friend will be lacking, but when your fortune turns, your friend will disappear)
Price realized: 32,760 €, Estimate: 6,000 – 9,000 €
EVENTS
Going light on events because it's summer:
FYI, ICYMI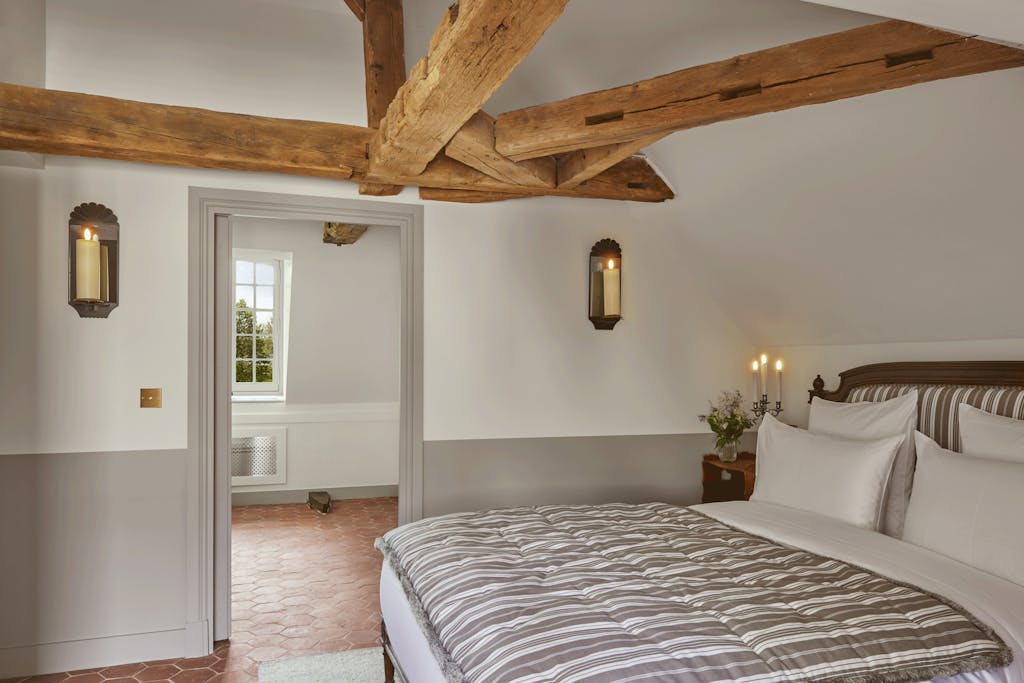 BUT, having said all that, can we talk about P O R N H U B 's new venture into art history?!?! Called "Classic Nudes," it's an interactive guide to erotic art in museums. In a twist to the story, the Louvre and Uffizi are now suing Pornhub and wow what a sentence.
pARTing shot:
While this painting of a boy eating bread at Drouot was a strong contender, I have to go with this 16th-century polychrome terracotta of a boy eating a waffle, since it's Hot Carb Summer or something of that ilk. It wasn't sold, so there is still hope for a lucky soul to have this terror come alive on your kitchen counter one day! One can only dream.
The rest of the season is pretty slow, so see you all in September!
_____________________
J. Cabelle Ahn is a PhD Candidate in History of Art and Architecture at Harvard University where she specializes in eighteenth-century French graphic arts. Her dissertation is titled "Multiple Exposures: Drawing Exhibitions in Eighteenth-century France," and her project maps public and private drawing displays from late seventeenth-century Florence to early nineteenth-century Paris. Beyond French drawings and prints, her research interests include early modern culinary history, artistic exchanges between the Netherlands and France, history of the art market, and the impact of the Old Masters in contemporary art. She is currently based in Brooklyn, NY.
Website | Instagram